Articles
Community Sounds great
May 11, 2011
by Sarah Sloan, Shoreline Beacon
Music filled the air in Saugeen Shores last week in Saugeen Shores There was not an empty seat in the house at the Community Sounds concert put on by the Chantry Singers and the Port Elgin Community Band Thursday evening. Another reason to celebrate was the fact the Port Elgin Community Band received a gold medal standing at the recent music festival.
Read more:
http://www.shorelinebeacon.com/2011/05/10/community-sounds-great
Local Ensembles Shine at Christmas Concert
December 16, 2009
by Matt Given, Shoreline Beacon
The Saugeen Shores community was treated to an evening of exceptional instrumental music and song last Thursday at the CAW Auditorium. The holiday recital was performed by the Port Elgin Community Band, the Saugeen District Secondary School choir, and the SDSS Junior and Senior bands.
Read more:
http://www.shorelinebeacon.com/2008/12/17/local-ensembles-shine-at-christmas-concert
Community band takes gold
May 26, 2009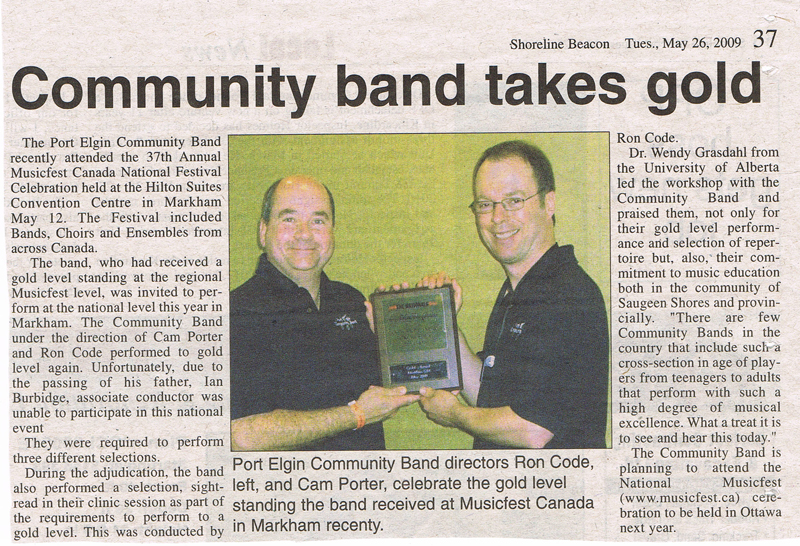 Combination of Talent
May 2, 2009, Saugeen Times
Feature
November 28, 2007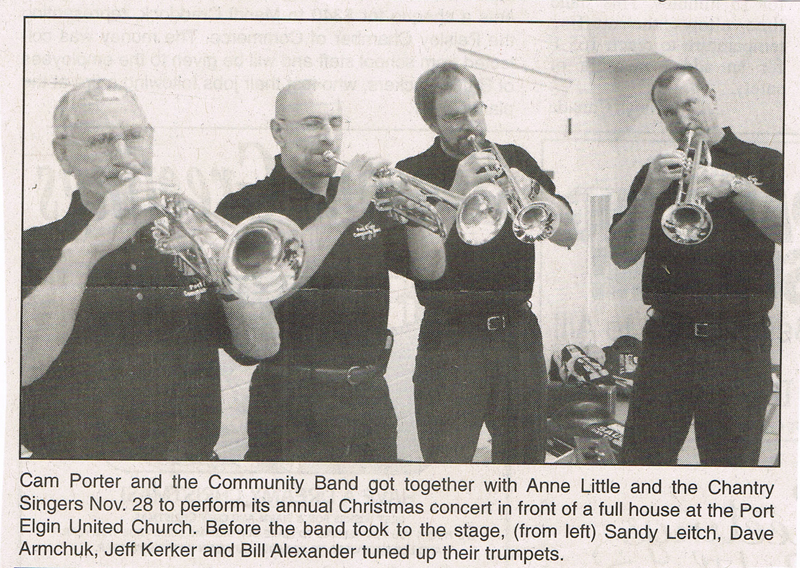 Music is in the Air
June 1, 2005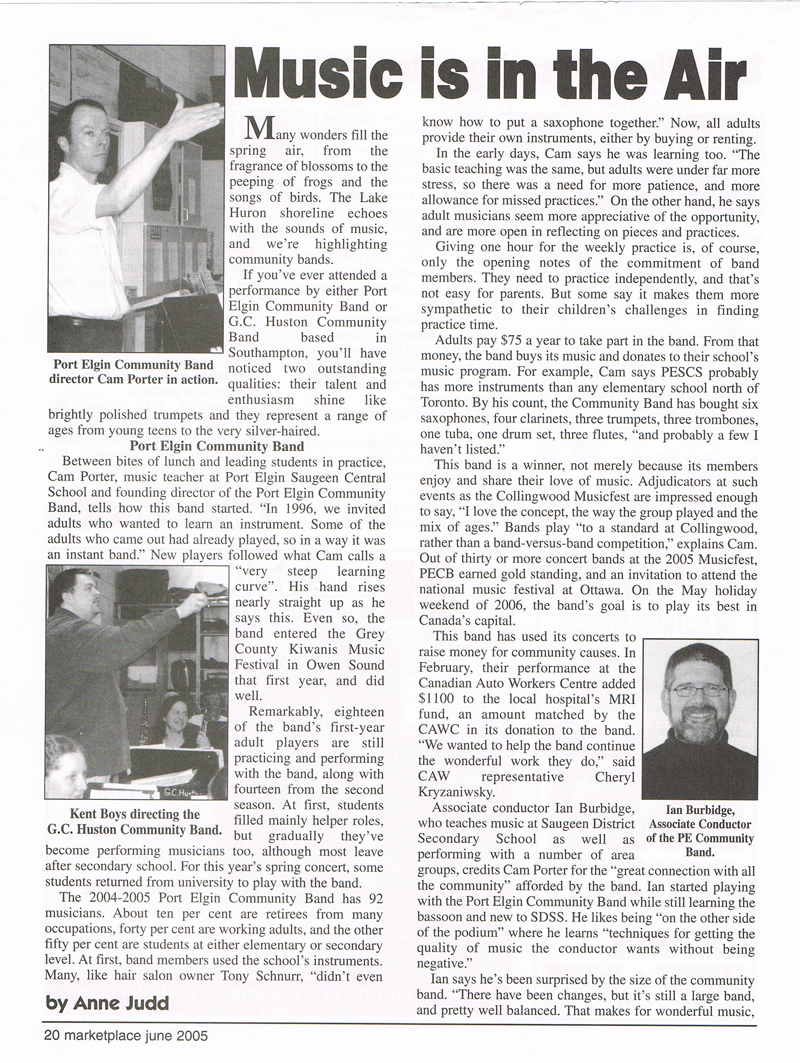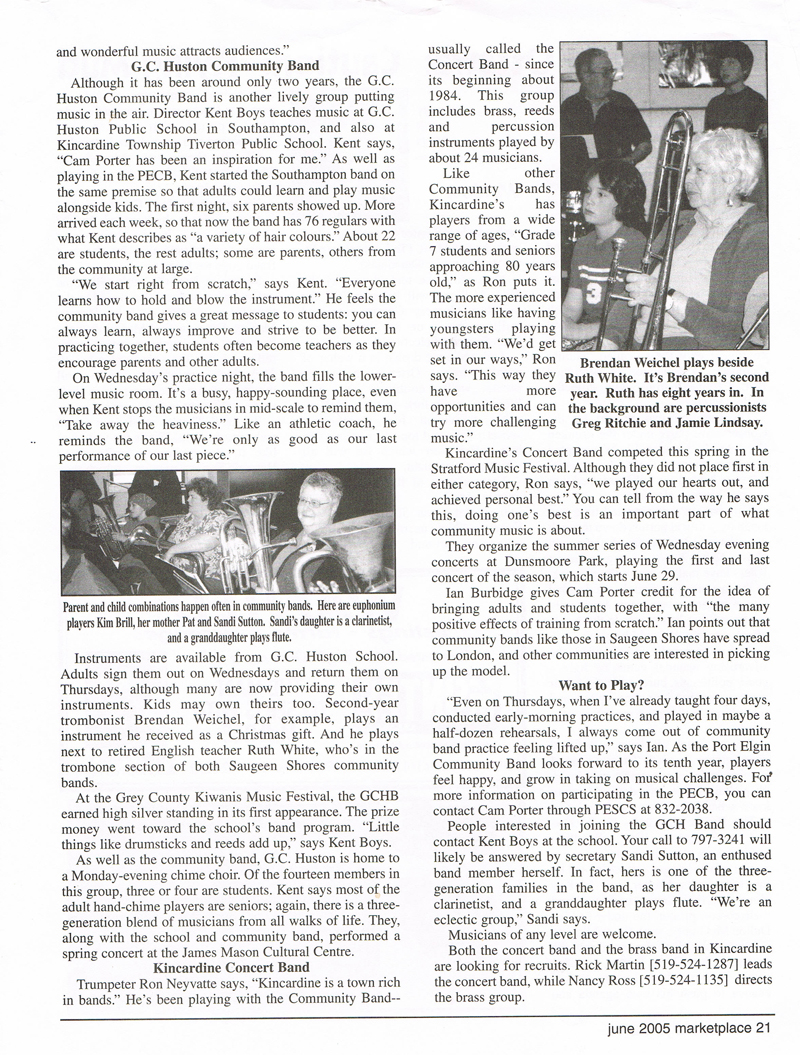 Christmas Parade
November 27, 2004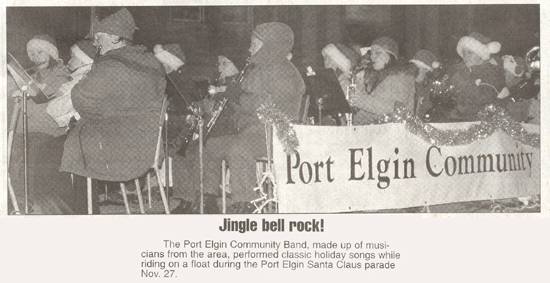 A community that supports the arts
Shoreline Beacon. June 1, 2004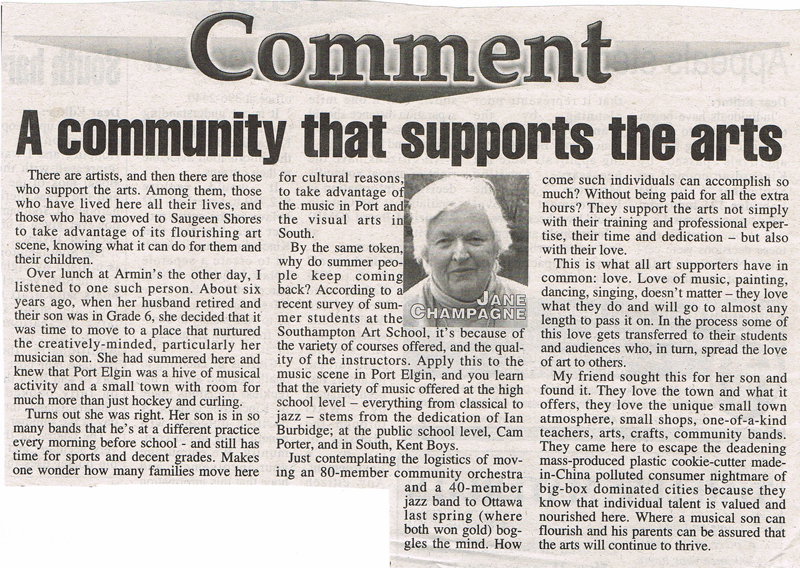 Porter's musical contributions make Hall of Fame
Shoreline Beacon. May 1, 2002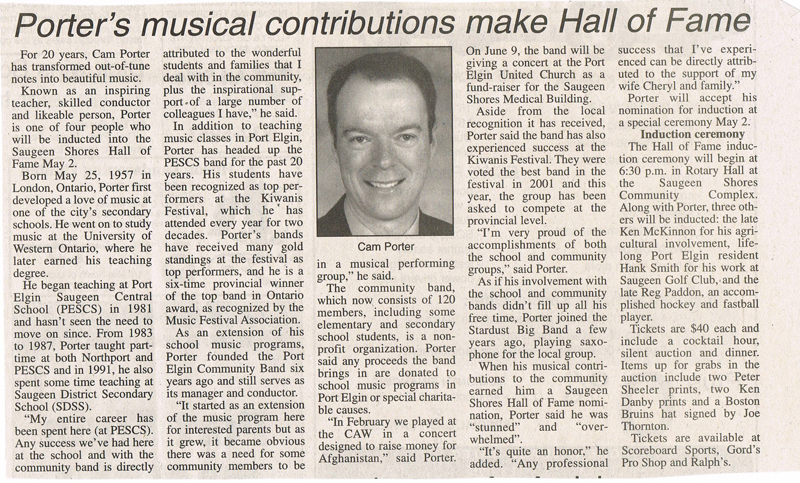 A noteworthy achievement
Sun Times. November 5, 1997